New 3 and 6 Circuit Power Break-Out Boxes !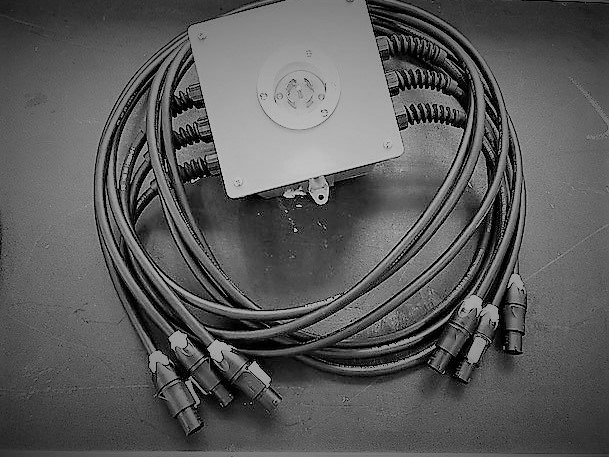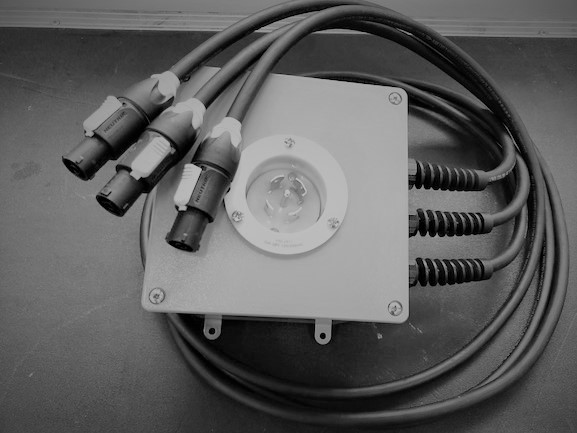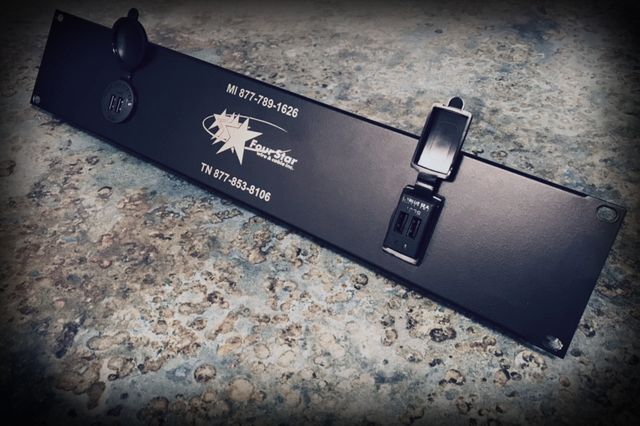 Custom Design Panel Mount Plates - New Product Offering!
Call your MyStarSound Rep for details or pricing!
1-877-789-1626 Michigan or 1-877-853-8106 Tennessee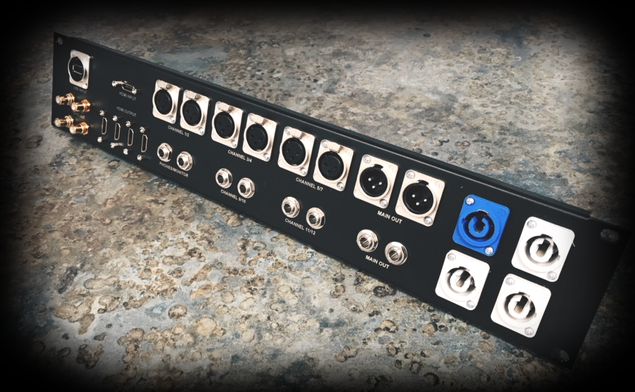 Coming up in June! Be sure to stop by Booth # C3100
Dont miss us at InfoComm this year!  Booth C3100!   Download your free entrance pass here!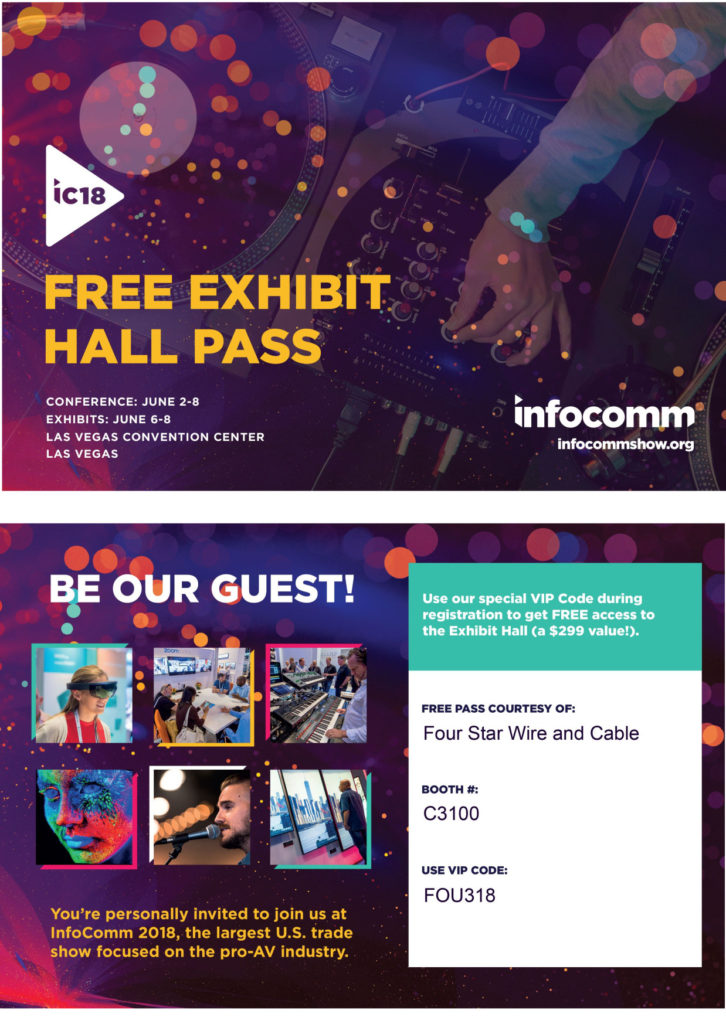 Check out the MyStarSound Calendar of Events!
We've listed some of the events we are scheduled to attend or exhibit at for 2018, as well as provided product announcements direct from our vendors.   Also, please find our sign up form for the quarterly newsletter created to give our subscribers first hand updates on any products or new events coming up from our team.
We enjoyed our time at NAMM so much , we made a quick video about it!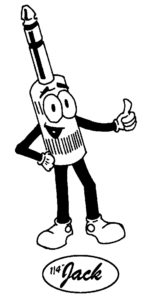 Are you going to be where we are?  We would love to meet you and find out how MyStarSound can help you reach your goals!  Stop by our booth at our next show, or.. if you need information ASAP, simply fill out the form below and press "Send".  Even better, is a quick call to either of the numbers below:
Four Star Wire and Cable                                                                               Four Star Wire and Cable
Michigan HQ- 877-789-1626                                                                         Tennessee Regional Office- 877-853-8106
                                                      We love talking Cable and Connectivity!
Sign Up for the MyStarSound Newsletter today to stay up to date on any new product info or MyStarSound events in your area.