MyStarSound Cable and Connectivity Products
Click on any tour case below to be directed to the MyStarSound Connectivity product you are looking for!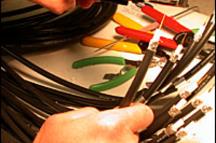 If you can think it, we can build it
MyStarSound realizes there is a need for professional wire and cable repair. This has lead to many amazing repair and design projects such as film camera controllers, recording studios, and even airline headsets. Often times the cable is the most vulnerable part of your product and in many cases we can fix it. Contact our team today to consult with one of our wire and cable experts.  (Click here for more information)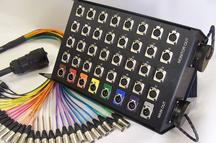 The most challenging part of most jobs is the design - We enjoy collaborating with our customers to design the most efficient and cost-effective way to achieve their goals. MyStarSound's team of experts have assisted several recording studios, eateries, churches and schools in achieving the proper audio, video and lighting set up. 
We love talking wire - Contact us today to see how we can help on your next project.
Michigan 877-789-1626    Tennessee 877-853-8106  
Email: team@mystarsound.com
Two manufacturing locations for nationwide service:
Corporate Headquarters
Four Star Wire and Cable, Inc. / MyStarSound
Warehouse and Manufacturing Facility
6363 Sims Drive
Sterling Heights, MI 48313
Toll Free: 877-789-1626
Fax: 586-268-3547
Email: team@mystarsound.com
info@fourstarwire.com
Regional Office 
Four Star Wire and Cable, Inc. / MyStarSound
Warehouse and Manufacturing Facility
1420 Donelson Pike Suite A-22
Nashville, TN 37217
Toll Free: 877-853-8106
Fax: 615-467-0763
Email: team@mystarsound.com
info@fourstarwire.com